GET TO KNOW
Transforming sport experiences
Reinventing tomorrow since 1947
We are a collective born in Annecy, French Alps, crafting the future of sports since 1947
We are a collective born in Annecy, French Alps, crafting the future of sports since 1947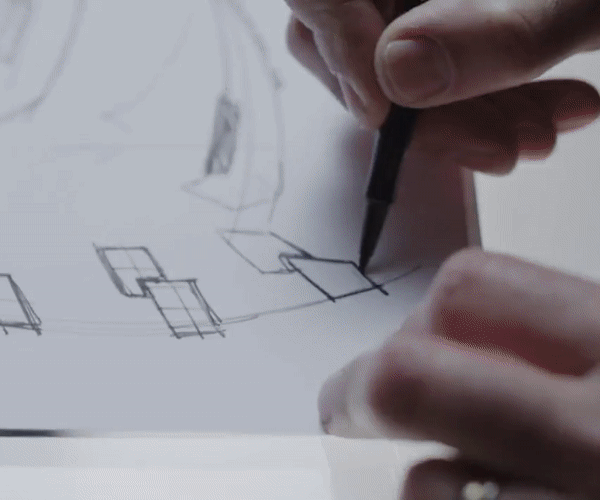 We make gear that transforms sports experiences
A deeper connection with nature and people makes us all better
Our purpose: help people unleash the best version of themselves through fulfilling outside sports experiences.
And transform people into agents of positive change
WE ARE FOR THOSE WHO DARE
IMAGINATION
Life is full of joy and opportunity so we constantly invent and progress to move things forward even if that means rewriting the rules.
FAMILY SPIRIT
We see the Outdoors as a playground to share and enjoy with others and we nurture solidarity and teamwork in every community we engage with.
COMMITMENT
We strive to offer the best to everyone we play with: athletes, consumers, employees and partners.
SIMPLICITY
We are humble in that we take our work seriously but not ourselves. We keep things grounded, remain driven by common sense and look for authenticity in everything we do.
DIVERSITY
We value life and diversity in people. We play many sports and love mixing these sports to invent new possibilities.
REINVENTING TOMORROW SINCE 1947
"WHAT FASCINATES ME THE MOST IS WHAT I'LL DO TOMORROW".
Founding of the company François Salomon et fils

As the holder of an advanced diploma, Georges Salomon has no intention of acceding to his father's wish to become a teacher. He expresses a desire to join his father's business. At the time, the small workshop based in historic Annecy produces beveled ski edges, for which a patent is filed (Patent No. 948 013 of 28 May 1947). From then on, Georges becomes interested in the development of skiing as a leisure pursuit in the neighboring mountain villages, which are installing ski lifts.

Launch of the "skade" safety toe piece

The champion skier Emile Allais agrees to lend his name to this toe piece developed by Georges Salomon, which combines a twisting motion with a forward motion. (Patent No. 1 130 484 of 7 May 1955). Two years later, the first binding - the Lift - replaces the traditional leather straps. This first safety binding is a success. The company recruits, expands, and develops new products.

Launch of Salomon's forst ski boot: the SX90

It is the first boot with rear entry and heel retention. Salomon commissioned the TGV designer, Roger Tallon, to design it. To manufacture it, the Annecy-based company mastered the process of plastic molding and multi-injection of technical components, as well as the use of special fabrics and composite materials. Initially launched in France and then worldwide in the following year: the famous orange boot is a dazzling success.

Launch of the SNS (Système Nordique Salomon), a revolutionnary boot & binding system

The first models, with a highly original design, are sold in France and Sweden. Salomon becomes the world number one for this equipment in just three years. The SNS is based on a new principle that aims to incorporate flex into the binding rather than into the boot. The company creates a japanese subsidiary. Salomon records sales of 329,183,000 francs despite having gone into debt to develop its ski boots.

Salomon launches its first ski, the S9000

Since 1984, Salomon had prepared itself and invested 350 million francs in an ultra-modern, automated plant in Rumilly, Haute-Savoie, in order to develop the new ski segment. Salomon had not adopted the most widely used "sandwich" structure (where the components are layered on top of each other, embedded in resin and then pressed). Instead, the new S9000 arrives with a monocoque structure designed as a fiberglass "self-supporting beam", which should ensure improved adhesion, and is made without using solvants.

Launch of the Adventure range of hiking boots

The Adventure range is launched in spring 1992. It is a huge success. A New York Times article is entitled: "Hiking into the future with a lighter boot." That same year, Salomon is the most successful manufacturer at the Albertville Olympic Games, providing equipment to legends like Edgar Grospiron. The Integral ski boot is designed in collaboration with the great champion Ingemar Stenmark.

Teneighty: first freestyle new school successs

Contacted by former Canadian mogul skiers, Salomon took up the challenge of designing the first twintip ski dedicated to new school freestyle... an emerging discipline inspired by snowboarding as well as freestyle skiing (bumps and accro). This emblematic orange model became its first commercial success.

Launch of inline skating

The launch of inline skating is the expression of a know-how at Salomon: that of starting from scratch to launch a diversification and make it a success within 2 or 3 years, just like for skiing. Salomon applies its skiing culture to the industry, and develops innova-tive frames to transmit energy from the foot to the wheels and also introduces speed lacing with quicklace.

XA PRO: a future pinnacle shoe of raid adventure

The XA Pro, a precursor to trail running, is the technical benchmark for multisport raids. Notions of lightness and speed are rising, while the very first model is re-released for the street fashion market.

Kilian Jornet wins the UTMB with an innovative trail running backpack

A thunderclap in the ultra world: an almost unknown young 19-year-old runner broke the UTMB record and won ahead of the discipline's veterans. It was the start of the fantastic trail running boom of which Kilian Jornet would be the most inspiring symbol. Salomon creates the Skin bag and pioneers the trend of minimal equipment.

Launch of the XT-6 shoe for long distance trails

The historical XT-6 model, very identifiable, graphically strong, was originally designed for long distance trail runs. It then made a surprising breakthrough in the urban field, especially in fashion. At the same time, patented technology "My Custom Fit 3D" revolutionizes instant comfort when entering a ski boot, placing Salomon as the fit leader in the 100 mm segment.

The Advanced Shoe Factory 4.0: a production line "made in France"

Salomon relocates part of the production of its high-end shoes to France. A partnership with supplier SME Chamatex, which specializes in technical textiles, is behind the construction of this production site. One pair per minute will be manufactured on this site operating in 3x8 with around fifty operators.

Tomorrow is yours: Salomon celebrates 75 years of existence and innovations

Tomorrow is Yours refers to Georges Salomon who repeated: "What fascinates me the most is what I'm going to invent tomorrow!" By connecting the heritage of inventiveness and positive openness to the future, Salomon opens the field to draw its next curves, its next paths, and its next adventures.