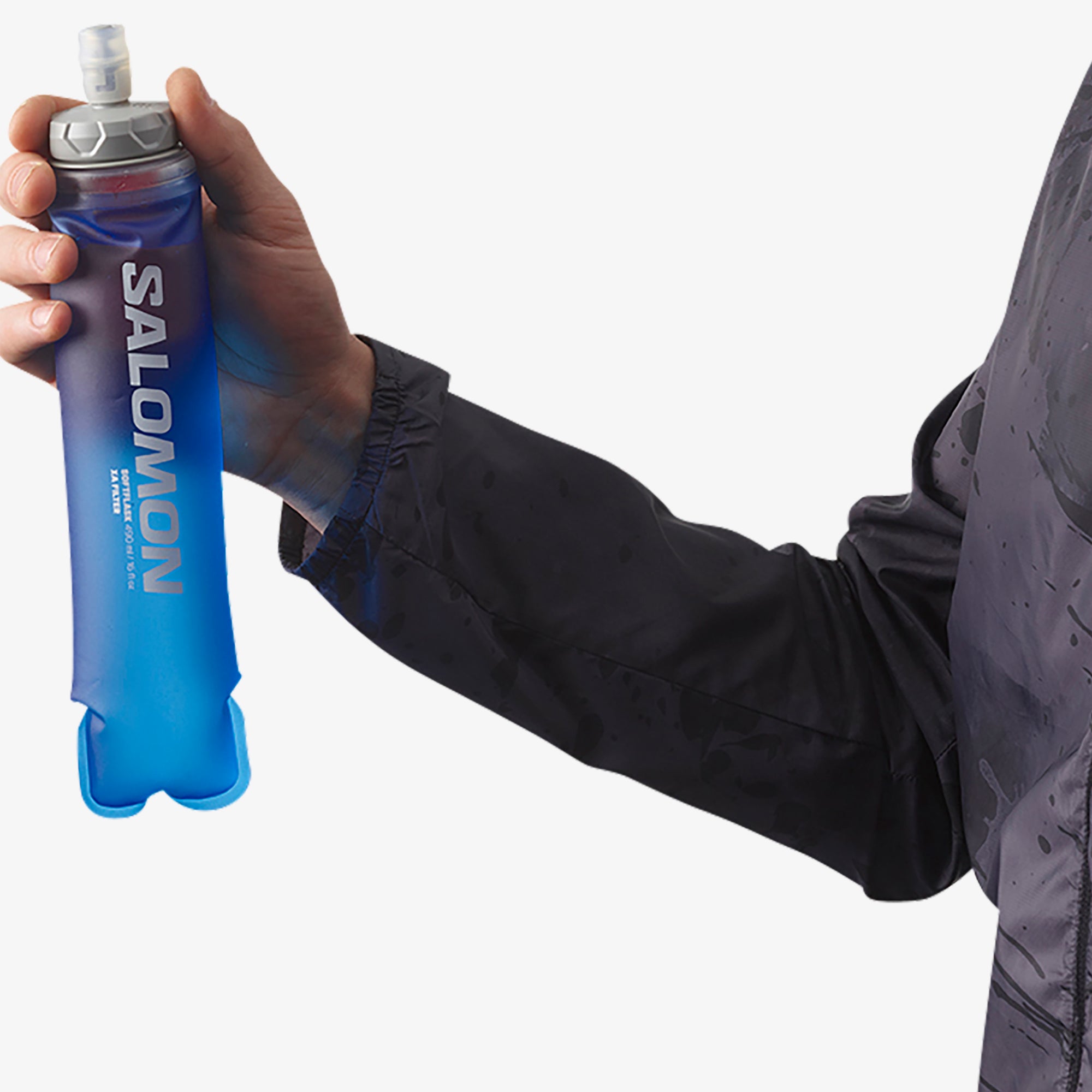 SOFT FLASK XA FILTER 490ML/16OZ 42
Unisex Hydration Accessories
3 x monthly payments of R 399.67
R 399.67
Free delivery on all orders.
If you are not satisfied with your purchase in order to obtain a refund to the rand value of the purchased items being returned, the product(s) being returned must be sent back to Salomon within 7 days, in its original condition and provided they have not been washed or worn and bear their original labels.
Please ensure the items are returned in the exact condition they were received in, and in their original packaging complete with all swing tags with labels attached.
Please Note: THERE ARE NO REFUNDS ON SALE ITEMS.
All our products come with a two-year quality warranty. For ski pants and jackets, the warranty is extended to three years.
Ideal for longer expeditions like ultra-trails, the SOFT FLASK XA FILTER filters bacteria and protozoa from natural water sources, so you can drink easily and safely without needing to carrying huge volumes of water. Shrinking as you drink to limit water bounce, the flask lets you know exactly how much you have left. Features a wide 42-mm cap.
Less weight
Filtering your water on the go means you can carry less water, and therefore less weight, while you run to help reduce fatigue.
Quick to use
The 500ml soft flask features a high-flow valve and wide 42mm cap for easy refills and drinking.
Safe
The filter removes bacteria and protozoa from approximately 1000 liters of water to help keep you hydrated and healthy, however remote your destination.
HYDRATION
Meets US FDA testing protocol
SUSTAINABILITY
100% BPA & PVC free
HYDRATION
- High-flow valve - Large 42mm opening - TPU & RF welded seams - Filter included - Use to refill with clean water.
Dimensions
30 x 8.5 L x W x D in cm
Composition
Body
40% Thermoplastic Polyurethane, 21% Acrylonitrile-Butadiene-Styrene, 21% Polyoxymethylene, 11% Polysulfone, 7% Silicon