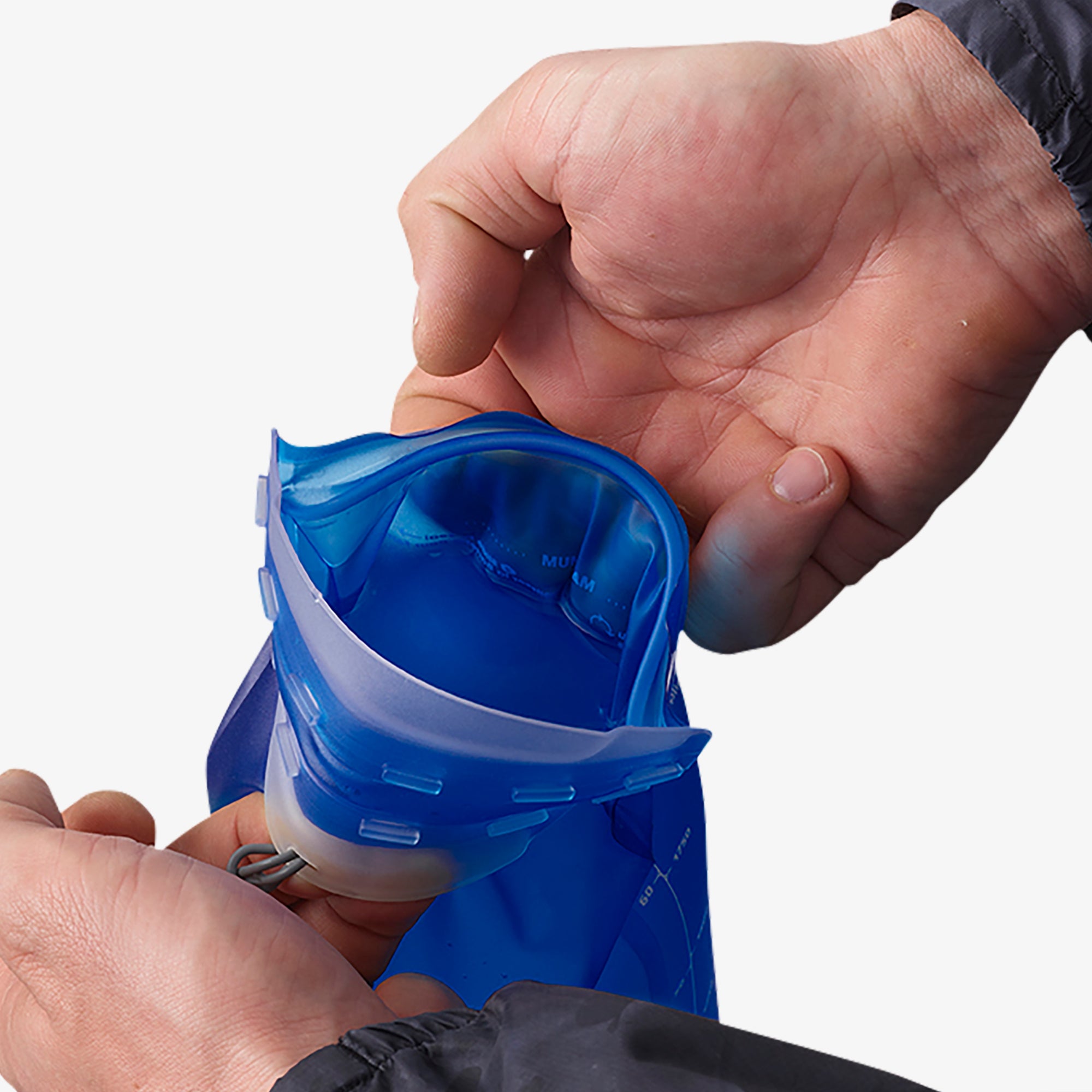 SOFT RESERVOIR 1.5L
Unisex Hydration Accessories
3 x monthly payments of R 316.33
R 316.33
Free delivery on all orders.
If you are not satisfied with your purchase in order to obtain a refund to the rand value of the purchased items being returned, the product(s) being returned must be sent back to Salomon within 7 days, in its original condition and provided they have not been washed or worn and bear their original labels.
Please ensure the items are returned in the exact condition they were received in, and in their original packaging complete with all swing tags with labels attached.
Please Note: THERE ARE NO REFUNDS ON SALE ITEMS.
All our products come with a two-year quality warranty. For ski pants and jackets, the warranty is extended to three years.
Ideal for all your trails, the SOFT RESERVOIR 1.5L will keep you hydrated and energized on the go, shrinking as you drink to limit water bounce. The reservoir combines soft materials, shorter routing and optimized slider grip for practical comfort kilometer after kilometer.
Short underarm routing
The reservoir offers you a logical and 30% shorter way to get more water to your mouth with a high flow rate for less fatigue.
Comfort
This soft flexible reservoir shapes to fit your bag and shrinks as you drink to limit water bounce. The new slider is also softer on your back.
Easy to use
The updated slider has extra grip that makes refilling and emptying easier, even with cold or sweaty hands.
HYDRATION: Lateral exit
For underarm routing.
HYDRATION: Plug-n-Play system
A 'click' valve that makes it easy to disconnect the tube from the bladder, even when the bladder is full.
SUSTAINABILITY: PVC, bisphenol - A free
FDA approved polyurethane.
HYDRATION: 90cm tube
Long enough for standard routing. And can be cut shorter for underarm routing.
HYDRATION: Reversible volume
Turn it inside out for simple, easy cleaning.
HYDRATION: Rocket valve
Mounted on all Salomon soft reservoirs.
FABRICS: TPU
A plastic with multiple properties: elasticity, comfort, transparency, resists liquid penetration, taste free, PVC free, and non-toxic. Ideal for hydration bladders & tubes.
MISCELLANEOUS
Beyond lifetime guarantee
Dimensions
31 x 15 L x W x D in cm
Composition
Body
74% Thermoplastic Polyurethane, 12% Acrylonitrile-Butadiene-Styrene, 7% Polyoxymethylene, 4% Polypropylene, 3% Silicon